New Buick SUVs for Sale in Hicksville, OH
1Dealer Discount applied to everyone.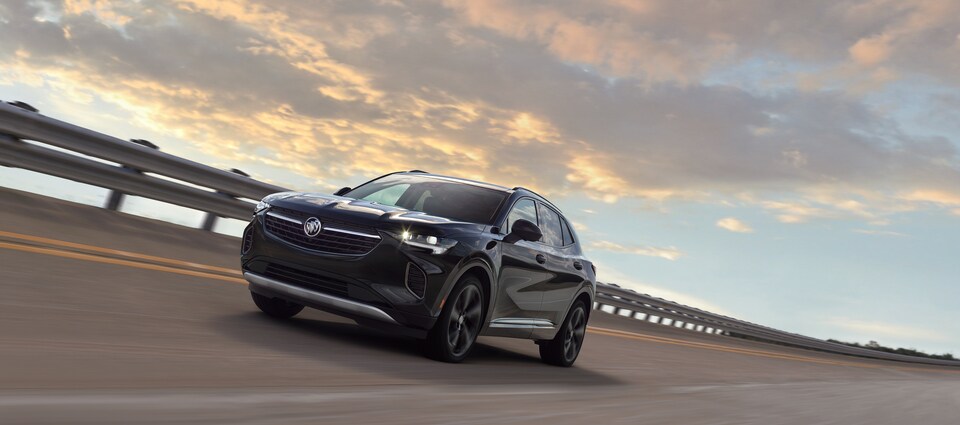 New Buick SUVs for Sale at Jim Schmidt Chevrolet-Buick Inc.
Many shoppers recognize the Buick brand for offering outstanding SUV models every year. Our new Buick SUVs will suit most budget-oriented shoppers looking for luxury because they come with a reasonable price tag and upscale amenities. If you're ready to lease or buy a Buick SUV, make your way to Jim Schmidt Chevrolet-Buick Inc. to explore your options with a test drive.
Buick Enclave
The Enclave is a mid-size SUV that will have everybody's attention with its refreshed exterior and interior design. LED headlights, tinted window glass, a unique front grille, and massive alloy wheels are some of the exterior features contributing to its boldness. Features like leather upholstery, a cloth headliner, interior lighting, and heated surfaces are available in the interior, with most being standard. In addition, the new Buick Enclave SUV comes filled with tech components, including plenty of safety-tech features that will keep you out of harm's way.
The Buick Enclave only offers one engine, which delivers immense accelerating power from a stopped position. The engine is a V6 with 310 horsepower, and it comes bolted to a nine-speed automatic transmission and front-wheel drive system. Its towing capacity is 5,000 pounds.
Buick Encore
The new Buick Encore SUV's small stature enables it to easily maneuver in tight places, resulting in a gentle ride. The Encore offers ambitious performance, and it comes with sufficient legroom and headroom to enhance comfort. In the interior, you will find a 7-inch touchscreen, well-padded seats, an audio system, and a setup for a child's car seat. The exterior appears top-notch because of its well-tuned amenities like the galvanized steel panels, roof rack rails, variable intermittent wipers, automatic headlights, and a raised ground clearance.
The engine of the new Encore is suitable for daily driving, and it is a turbocharged four-cylinder that generates 155 horsepower. Accompanying the engine is a six-speed automatic transmission and front-wheel drive tech. You will be able to save on fuel with this small SUV, with or without the all-wheel drive system. The engine records an EPA-estimated 32 mpg on the highway and 24 mpg in the city with the front-wheel drive versions and 27 mpg combined with the all-wheel drive models.
Buick Encore GX
The Buick Encore GX is an extended version of the Buick Encore. Shoppers looking forward to traveling with their families will appreciate the Encore GX because of the roomy cabin, resulting in adult-friendly seating and a sufficient cargo hold. Its infotainment touchscreen is larger than the Encore's, and it brings numerous driver-assistant features to your adventures.
Unlike the Buick Encore, the Encore GX SUV offers two engine options, including a standard turbocharged three-cylinder with 137 horsepower and another turbocharged three-cylinder that produces 155 horsepower. If you opt for the all-wheel drive SUV, you will get a nine-speed automatic transmission, but you will get a continuously variable transmission with the front-wheel drive SUV.
Buick Envision
The new Buick Envision also comes with a low starting price, and it boasts numerous standard features for tech and safety. Its exterior displays black accents on the roof rails, wheels, and side-view mirrors. Additionally, the interior features a spacious cabin with various top-notch features, including a 10-inch or 8-inch touchscreen, cloth or leather upholstery, a telescoping steering column, a footrest for the driver, and many more amenities. Heating and cooling options are also available options for the seats.
A four-cylinder turbocharged engine that produces 228 horsepower powers every trim of the Buck Envision SUV. The engine offers great power, which is evident from the 258 pound-feet of torque it makes.
Please visit our dealership at your convenience and be among the first to experience the new Buick models with a test drive. We are available at your service to help you decide which new SUV to buy or finance.
How Can We Help?